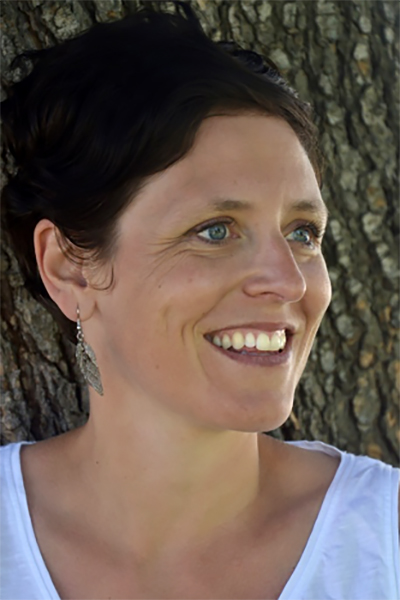 Exercise and chronic pain: no elevator to success in rehab … take the stairs!
Professor in Rehabilitation Sciences and Physiotherapy, Departments of MOVANT (UA) and Rehabilitation Sciences (Faculty of Medicine and Health Sciences, University of Antwerp and Ghent University, Belgium).
Mira Meeus holds a PhD in Rehabilitation Science and Physiotherapy. She is full-time appointed as professor at the Departments of Rehabilitation Sciences and Physiotherapy at the University of Antwerp and Ghent University (Belgium). Additionally, she is guest-professor in the European College for Oncology and Lymphology, Berekuyl Academy, The Netherlands. She is co-founder of the international research group Pain in Motion (www.paininmotion.be) and is internationally recognized for her expertise in chronic pain and central sensitization. She has published widely in the topic of chronic pain and rehabilitation (>160 A1 articles, H-index 36), and is frequently asked for keynote and invited lectures (>30) and courses (>70) at both national and international conferences and workshops. Her work is cited > 2500 times and she is ranked 2nd place in the world among central sensitization researchers (expertscape.com). She obtained > 6.000,000 euro grant income.
In 2012 she obtained Early Research Career Award by the International Association for Pain (IASP), the largest international association studying pain. And recently in 2019, she obtained the Flemish scientific award for Biomedical Sciences of the Royal Flemish Academy for Science and Art for her work on "chronic pain management".
Why do we continue to provide low-value care for people with musculoskeletal pain and disability?
Jan Hartvigsen about his Keynote lecture and 'Meet the Expert'.
Professor of Clinical Biomechanics and Musculoskeletal research, Center for Muscle and Joint Health, Department of Sports Science and Clinical Biomechanics, University of Southern Denmark, Odense, Denmark; Senior Researcher Nordic Institute of Chiropractic and Clinical Biomechanics, Odense, Denmark.
Jan Hartvigsen is an internationally leading researcher and research leader in musculoskeletal health. He was deputy-chair of the landmark Lancet Low Back Pain Series Working Group that was published in The Lancet in 2018. He has also been member of Danish guideline development committees for the treatment of cervical radiculopathy, lumbar radiculopathy, shoulder pain, back pain and persistent symptoms after concussion. He is member of the Executive Organizing Committee for the Forum for Research in Back and Neck Pain in Primary Care and the Research Council for World Spine Care. He is co-developer of the GLA:D Back program that focusses on patient education and exercise to promote self-management for people with persistent and recurrent back pain.
Professor Hartvigsen has authored more than 200 international peer-reviewed publications including 45 systematic reviews or invited reviews, 25 editorials or commentaries. He has published papers in The Lancet, British Medical Journal, Osteoarthritis and Cartilage, Spine, and Pain. He has authored or co-authored 13 book chapters and reports. His research has been cited more than 10,000 times, his h-index is 49 (Google Scholar, May 2020). Jan Hartvigsen has given 169 invited presentations at multidisciplinary conferences in the fields of physiotherapy, rehabilitation, chiropractic and orthopaedics. He has appeared in over 200 interviews in various media.
In 2016 Jan Hartvigsen was rated as the world's number one expert in "Musculoskeletal Pain".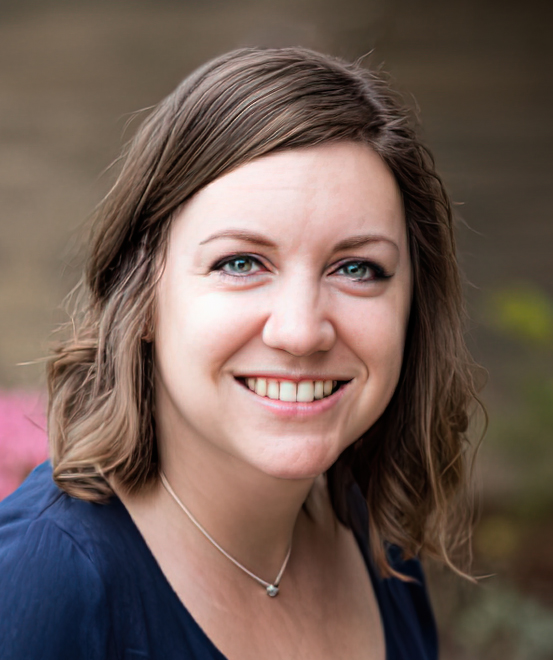 N
euroimaging to probe cognitive, affective and interpersonal mechanisms in persistent pain.
Senior Researcher at Maastricht University (the Netherlands) and Stanford University (United States) and Visiting Professor at Ghent University (Belgium).
Inge Timmers is an early career researcher focusing on the psychology and neuroscience of persistent pain. Currently, she is working at the Department of Rehabilitation Medicine at Maastricht University (Netherlands) and at the Biobehavioral Pediatric Pain (BPP) Lab at Stanford University (United States of America). In addition, she is a Visiting Professor at the Department of Rehabilitation Sciences at Ghent University (Belgium). After receiving her PhD in 2014 in the field of Cognitive Neuroscience and Metabolic Pediatrics, chronic pain started to pique her interest.
Her research focuses on biobehavioral factors that play a role in the development and the maintenance of chronic pain, with a major interest in pediatric chronic pain. These factors broadly include cognitive and affective (e.g., pain-related fear, catastrophizing), interpersonal (e.g., parent affective responses), biological (e.g., stress), and treatment mechanisms. Her research leverages neuroimaging, experimental designs, self-reports and psychophysiological assessments to unravel underlying mechanisms and contributors to chronic pain and its treatment. She has disseminated her work in international peer-reviewed journal publications (published n=28, in review n=6), at (inter)national conferences (n=11 invited talks, >40 posters), and through social media (find her on Twitter: @Inge__Timmers).
Inge Timmers' work has received funding from various sources, including the European Commission (Marie Skłodowska-Curie Action), Maternal and Child Health Research Institute at Stanford University, Health Foundation Limburg (SWOL) and the Research Foundation – Flanders (FWO).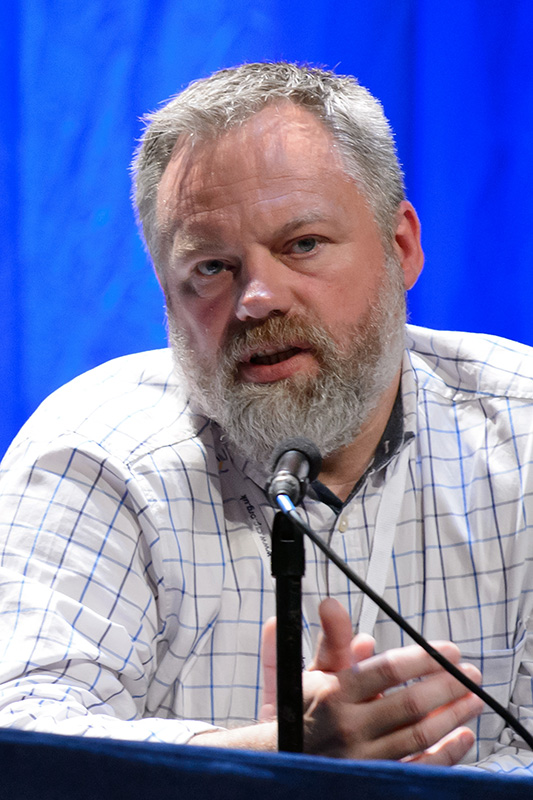 Lets talk about pain models: predictive processing explained.
Mick qualified as a Physiotherapist in 1987 and completed advanced training in manual therapy.  
He completed his Master's degree at University College London and a PhD at King's College London under the tutorage of Profs Pat Wall, Steve McMahon and Dr Steve Thompson. His thesis focused on the role of the chemokine CCL2 as an important mediator in the production of neuropathic pain. He followed this with post-doctoral research focusing on clinical pain states utilizing functional neuroimaging at the Institute of Psychiatry, London. He held lecturing posts at several Universities including Brunel University, St Georges Medical School, King's College and London South Bank University where he received a personal chair. He has lectured in 32 countries to over 50.000 health care workers and those suffering with ongoing pain, and has presented a TEDx talk
. Watch the video.
He was awarded a Fellowship of the Chartered Society of Physiotherapy in 2011; the citation reading "Mick has been instrumental in integrating neuroscience into physiotherapy practice. He played a significant role in the physiotherapy pain revolution and has become a world authority on pain mechanisms and their implications for patients". Mick is involved with philosophical studies investigating predictive processing as a model of pain and is recognized as a leading figure in the application of this approach. His current research has several strands including; neuroimaging, computational neuroscience, clinical trials and experimental pain research. He has experience of quantitative and qualitative methodologies, and is also involved in several art-based projects focusing on pain.